Response Spectrum
In general, the response spectrum analysis method using mode analysis is mainly used as the dynamic analysis method. The advantage of the mode analysis method in seismic design is that the response of each mode can be easily obtained by using the design response spectrum without using time history analysis.


Eigenvalue Analysis
Through eigenvalue analysis the natural frequencies of the building is calculated and the mode shapes based on the vibration period of the building is shown.

Response Spectrum Analysis
midas Gen provides response spectrum based on various international building codes.
Inelastic Time History Analysis
For the seismic design and assessment of a structure, midas Gen offers a wide range of hysteresis hinge models in the inelastic time history analysis.
Supported hysteresis hinge models
- Kinematic Hardening, Origin-oriented, Peak-oriented, Cloug
- Degrading Trilinear, Takeda / Slip/ Tetralinear, Modified Takeda / Tetralinear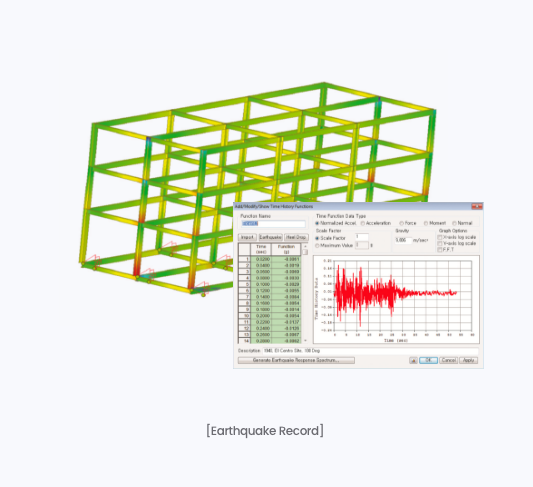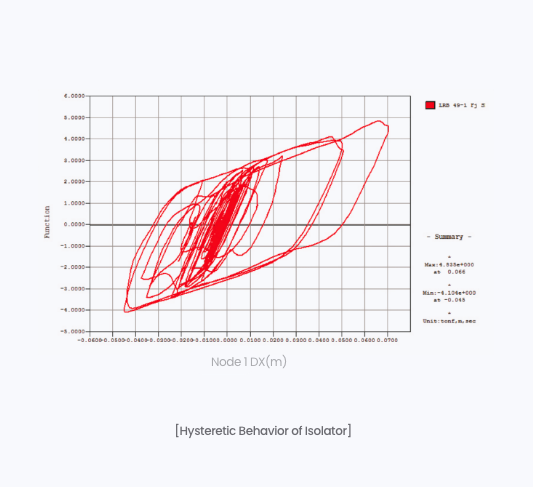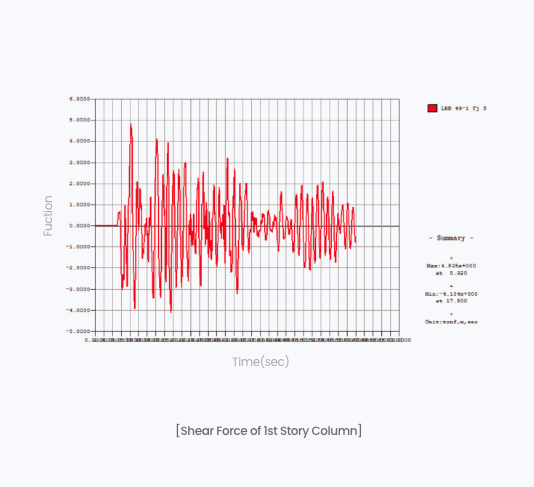 Inelastic Hinge Property Type
The inelastic hinge element types provided by Gen include Beam, Column, Wall, Truss, and General Link.

Seismic Device (Damper/ Isolator)
Boundary nonlinear elements are provided to analyze the inelastic behavior of structures caused by earthquake loads.