Various shape Design & Drawing
In midas nGen, we can model various shapes and types of structures and generate drawings, such as irregular beam-column joints, step-down slabs, beams in contact with step-down slabs, transfer beams & slabs, etc.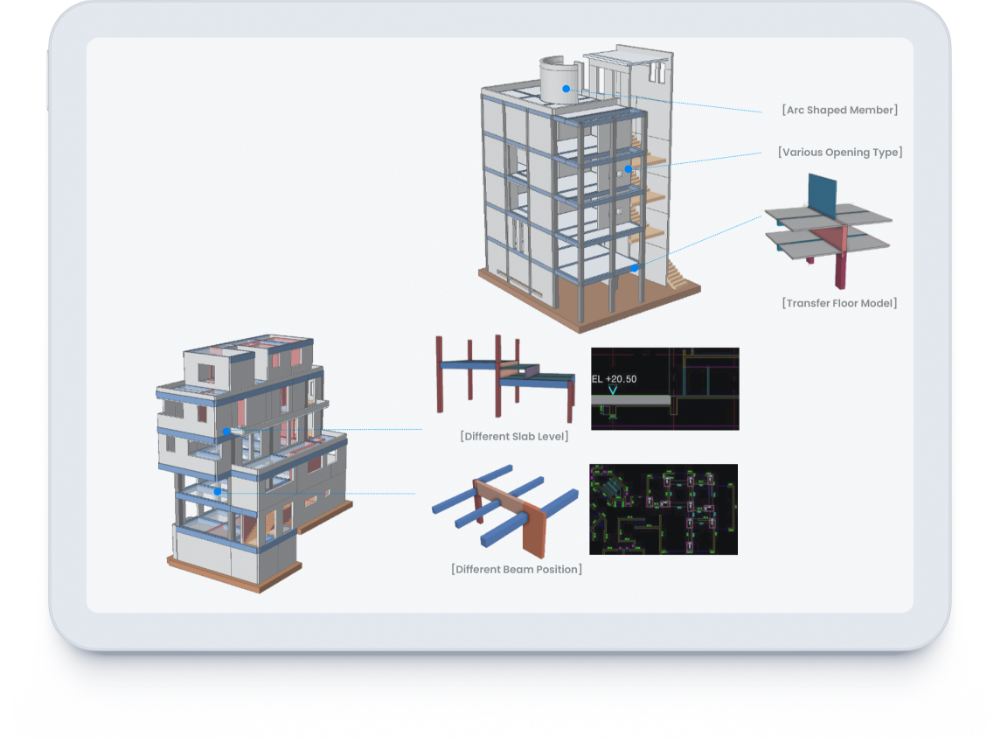 Various Shapes and Members
We can model with various types of members and diverse shapes in a practical project.

Drawing reflecting Offset
We can precisely adjust the offset that must be reflected in the drawing.